Your hard work is rewarded generously. Here is a brief overview: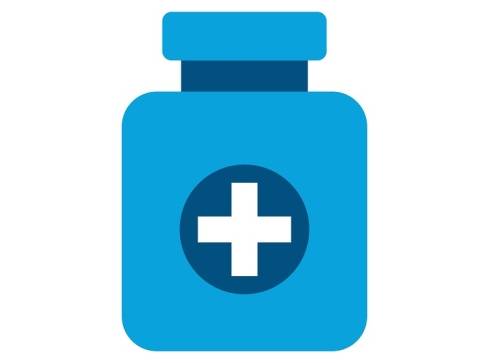 Medical & prescription coverage - 3 plans with minimal out-of-pocket costs and very affordable premiums for the entire family.
Dental Insurance - Plans offer comprehensive dental coverage for your family, including orthodontia benefit.
Vision Insurance - Plans offer comprehensive eye care, including Lasik surgery.
Paid Time-Off (PTO) - Starting at 15 days per year (accrual starts on your 1st day of employment).
Sick-Time - Company-paid, starting at 2 days per year.
Holidays - Company-paid.
401(k) Plan - Employees can make pre-tax and/or after-tax contributions with company match.
Parental Leave - Birth and Non-Birth parents are eligible without waiting period.
Group Term Life & AD&D Insurance - Company-paid.
Short- and Long-Term Disability Insurance - Company-paid.
Voluntary Critical Illness and/or Accident Insurance
Commuter Benefits - Commuter flexible spending account for pre-tax savings on commuting expenses.
Lidl US Education Scholarship - Eligible employees can apply for a scholarship.
Career Development - Yearly trainings, development programs and job rotations are offered to further develop employees.
Training & Development
At Lidl US, we want everyone to be at their best. Our store management teams are some of our biggest assets.
We will invest heavily in your training to develop and prepare you to become a world-class Store Manager.
You will get the opportunity to be a brand ambassador for Lidl, introducing our concept to communities throughout the US.
Career Opportunities
No matter where you start or what position you begin your journey with us, there is always an opportunity for you to grow your interests and career.
As a Store Management Trainee or Store Manager, you will lead all operational aspects of your store. You are given the autonomy to make decisions that impact the business.
Through your experience, new career paths can open up.
Do You Have What it Takes to Join #TeamLidlUS?
Lidl US is new to the U.S. market but we are not new to the grocery world.
We are efficient in the way we operate, dynamic with what happens on a daily basis, everything is ever changing and expanding across the U.S.. Lidl US has a fast paced environment that will keep you at your best, ready for the next challenge. No matter where you work within Lidl US, you will meet new people from across the business, learn new things from one another and build lasting relationships working as a team. Are you ready for the challenge?
Management Trainee
To prepare you for your role, you will go through our customized, modular-based training plan, that combines hands-on in-store training with leadership and soft skills courses. During your training, we teach you how to operate a store by working in every position. You will work your way from being a store associate to leading the team with the store manager – that's how you become an operational expert at Lidl.
Our management teams embody our company principles and can-do attitude. We roll up our sleeves and work alongside our team to get the job done as quickly as possible. This is what we call team spirit, and it drives our business forward daily.
As a Management Trainee, you will be given the tools to successfully have a direct impact on the business. You will gain operational knowledge, drive the store towards its KPI targets, deliver excellent customer service and learn the soft skills necessary to motivate and lead a team effectively. Upon completion of your training program, you will be part of the leadership team that has full ownership over the daily operations and performance of a store.
We do know that to perform at your best, you need to be at your best. Therefore, a work week is the equivalent of 40 hours and every minute worked, is paid!
Store Manager
We are looking for motivated, enthusiastic, and hard-working leaders to join our team!
As a Store Manager, you will lead all operational aspects of your store. You are given the autonomy to make decisions that impact the business.
From leading and developing your team to driving KPI's and delivering exceptional customer service – you will play an integral part of the success at Lidl.
Lidl's core principles focus on hard work and determination. We will provide the support needed so that you are ready to take on your role. We will invest heavily in your training to develop and prepare you to be at your best.
We do not just preach work-life balance; we fairly compensate you for the time that you spend improving the business. That's why we offer competitive hourly pay rates and best in market benefits.