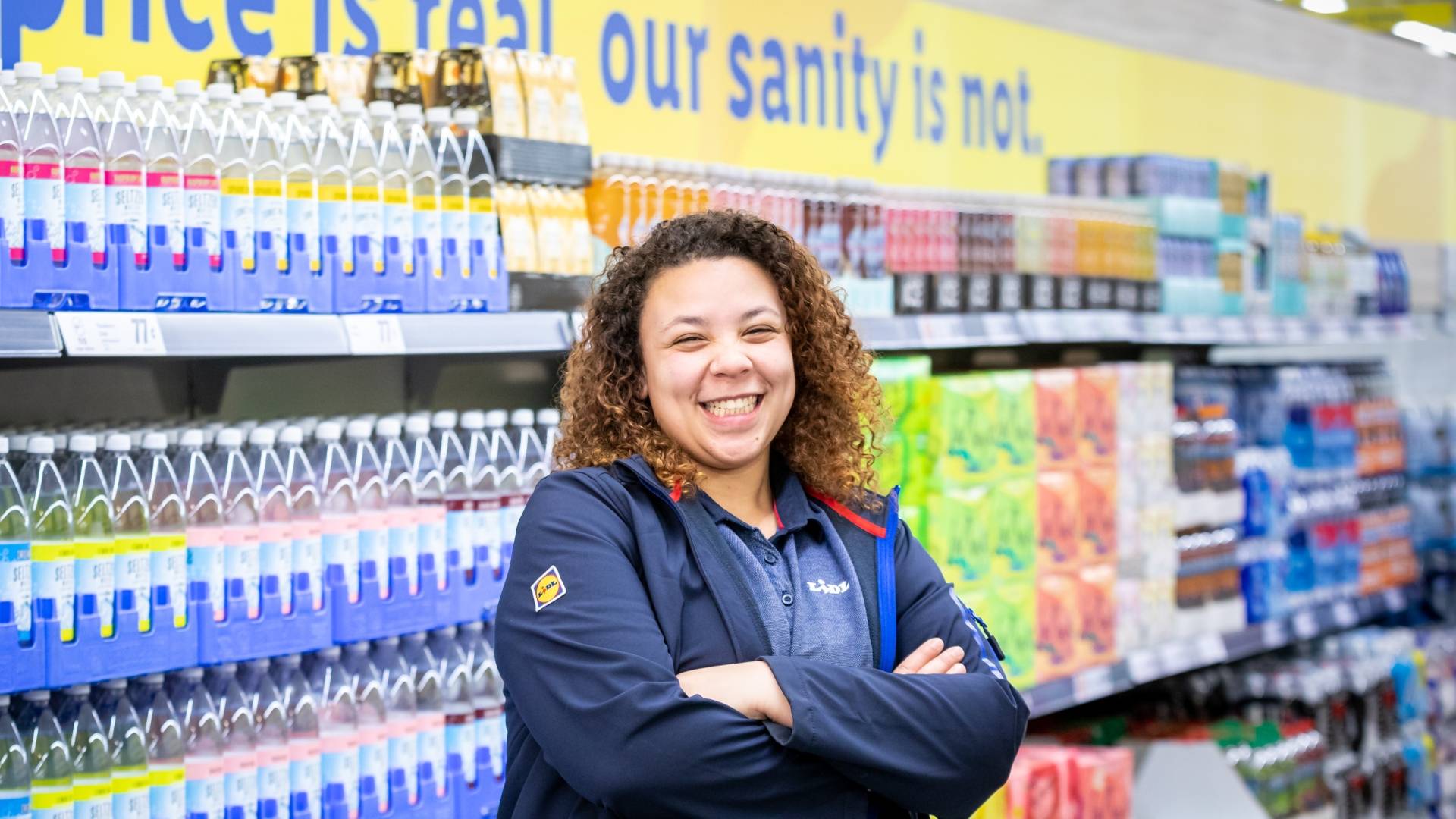 Do You Have What it Takes to Join #TeamLidlUS?
Lidl US is new to the U.S. market but we are not new to the grocery world.
We are efficient in the way we operate, dynamic with what happens on a daily basis, everything is ever changing and expanding across the U.S.. Lidl US has a fast paced environment that will keep you at your best, ready for the next challenge. No matter where you work within Lidl US, you will meet new people from across the business, learn new things from one another and build lasting relationships working as a team. Are you ready for the challenge?
Are you an enthusiastic team player who wants to grow with one of the world's largest retailers as we expand across the United States?
Grow your career to the next level by becoming the face of Lidl! You will be the first contact with our customers and must be a Lidl ambassador, providing superior customer service that aligns with our company values.
Lidl Store Associates are involved in every aspect of store operations, from working the register and stocking the shelves to even operating the pallet jack.
Store Associates are trained and developed to be a part of a fast-paced team where juggling multiple responsibilities is a must.
If you're ready to roll up your sleeves, work hard, and learn our business from the ground up, then apply to join our team!
Your Profile
Must be 18 years or older
Previous retail experience strongly preferred
Your Tasks & Responsibilities
Promote the Lidl culture of incredible customer service with a high quality shopping experience
Be a team player ready to be cross-trained in all aspects of our store
Demonstrate our company values of recognition, respect, responsibility and trust